Curious NOLA
August 26, 2019
When I think of New Orleans, I can't help but dwell on one of its most curious identities as Voodoo capital of the United States. So when I decided to make a one-day stop there recently (my first) on the long drive from Florida to Denver, I couldn't wait to explore the alluring religious practice commonly associated with pin-punctured dolls, hexes, and obscure spiritual offerings.
My first stop after Cafe Du Monde—I mean, you have to, right?—was a visit to the New Orleans Historic Voodoo Museum. First opening in 1972, the small but visually overwhelming space is a fascinating introduction. It can be a bit of a challenge though trying to piece together any real understanding as what historical references are there are spread apart and tucked amid displays overflowing with relics and artifacts. There's a $7 per person general admission, but there are reduced rates for seniors, students, and children under the age of 12.
But there's so much to learn about not only the origins of Louisiana Voodoo and its distinctions from Haitian Voodoo and Southern Hoodoo—also the meanings and spelling variations of Vodou and Voudon—that previewing some of this history beforehand will certainly help inform your trip. I've found this article from the Voodoo Spiritual Temple especially helpful.
This is important as most first-timers who come to NOLA hoping to better understand Voodoo culture, especially on a shorter visit, will only experience a cursory view of the ancient religion. This is because real Voodoo is a personal practice and one that respects both nature and spirit. And that's often far apart from what one will find wandering between the French Quarter shops that may or may not have authenticity at heart considering the huge influx of tourist dollars to the area daily.
I stress this because I wasn't successful in finding places like the Voodoo Spiritual Temple in advance of my trip, and I recommend those interested in a more authentic connection to explore visiting the temple as well as Island of Salvation Botanica and perhaps scheduling a reading with Sallie Ann Glassman, a Vodou priestess and an internationally-recognized authority on Haitian Vodou traditions. When I return, I intend to reach out to Glassman for a reading though I've heard she can be booked for months in advance. I have no prior experience with Glassman apart from talking to a few people in passing while having drinks at The Old No. 77 Hotel & Chandlery during our brief stay. The couple—they used to live locally—noted that Glassman is quite the community figure, performing protection rituals and other public ceremonies.
To further feed your Voodoo curiosities, here's a consolidated list of the top Voodoo-related businesses currently operating in NOLA.
But here in New Orleans there's obviously more to explore than Voodoo. There are innumerable sites and experiences to breathe in and appreciate, including the quirky mix of museums, restaurants, hotels, and curious attractions like escape rooms that seem eager to fulfill an apparent appetite for all things haunted and macabre. If you're staying in the French Quarter, I strongly recommend devoting at least three hours to simply strolling through its narrow streets filled with history and beauty.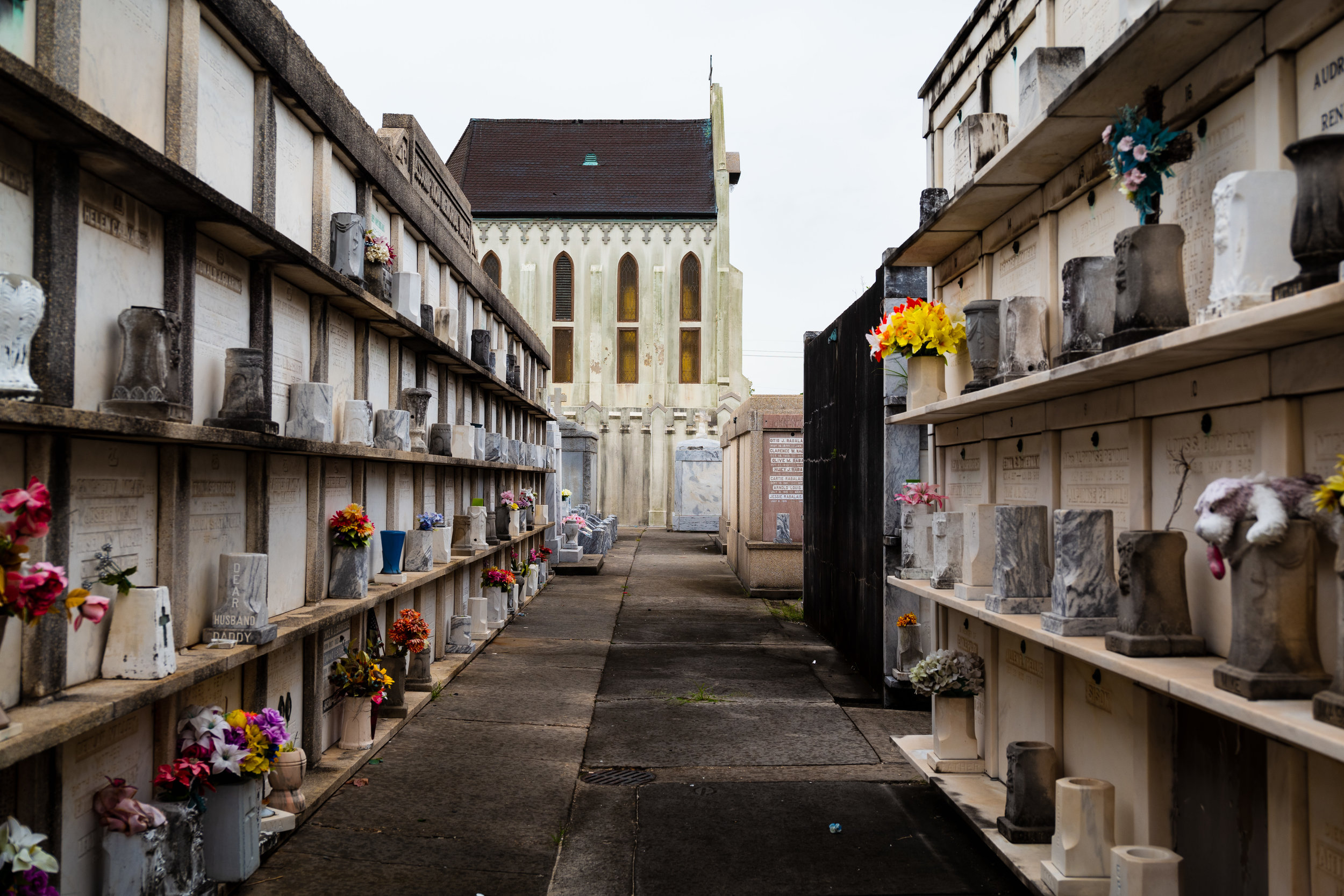 exploring new orlean's historic cemeteries